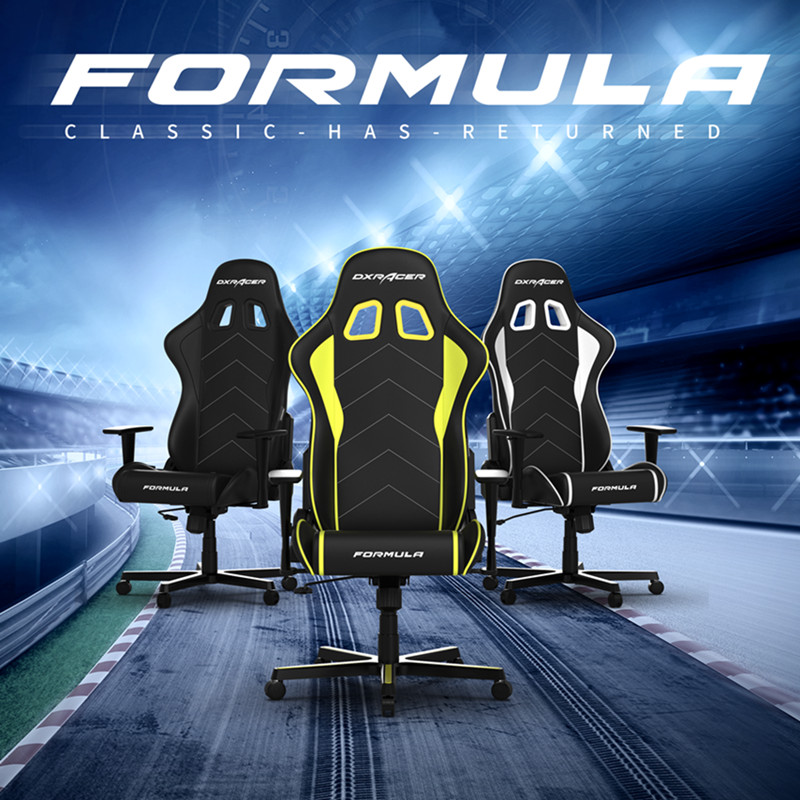 Top-notch PU Leather
The top-notch PU leather found in racing seats is soft and pleasant to the touch. The surface of PU leather remains uncracked and intact after 100,000 tests at a normal temperature. It is durable enough to handle the most intense gaming sessions and can withstand years of frequent use. In accordance with EU standards, formaldehyde levels are below 75 mg/kg.


High-Quality Cold Cure Foam
Cold cure foam has a density of 40kg/m3 and a resilience of at least 35%. Our high-density, premium foam seats are the best option for those who value both comfort and longevity.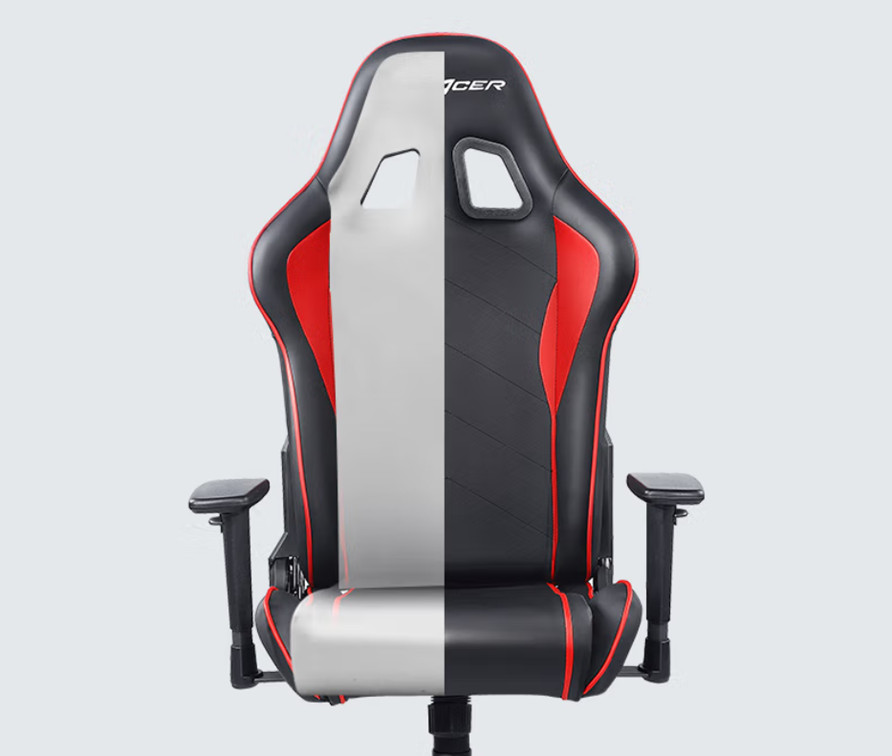 Personalized Ergonomics
The DXRacer chair offers a wide range of reclining angles (from 90 to 135 degrees) to accommodate a wide variety of user preferences. The ergonomic lumbar support and headrest may be adjusted to your preferred seating position to provide continuous wellness by relieving the strain on your spine and back muscles caused by sitting for long periods of time. It's ideal for those times when you want to unwind, watch TV or take a nap.



3D Adjustable Armrest
DXRacer 3D armrests can be adjusted precisely in three different ways to provide the perfect level of comfort for your forearms, relieving stress on your wrists and arms. You can get more comfortable wrist and elbow support by bringing the armrests up to the height of your desk, or you can slide them down when you need to sit in a more forward position.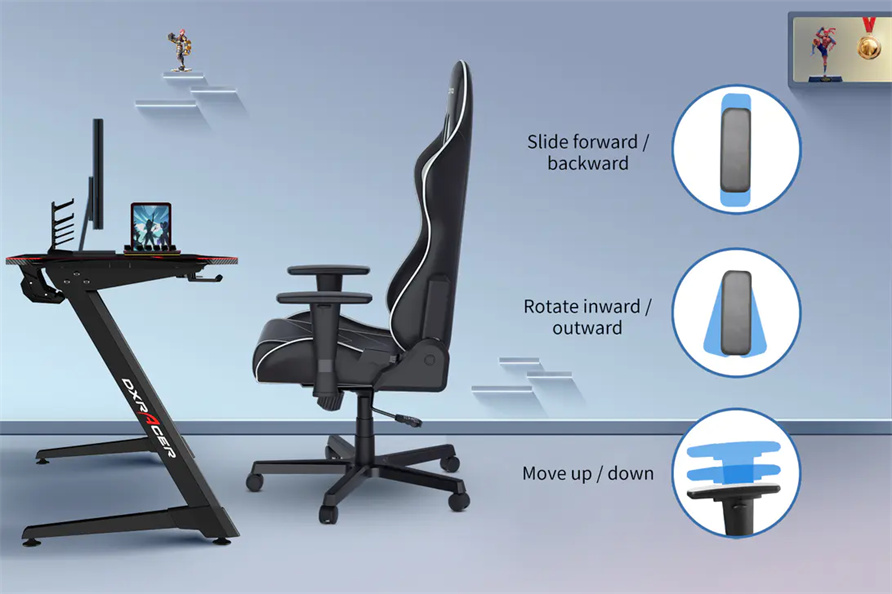 Reinforced Casters And Wheelbase
The 2" PU casters roll smoothly across most floors. They move silently and smoothly, without scratching or otherwise damaging your floor. The reinforced wheelbase further enhances the chair's stability and durability.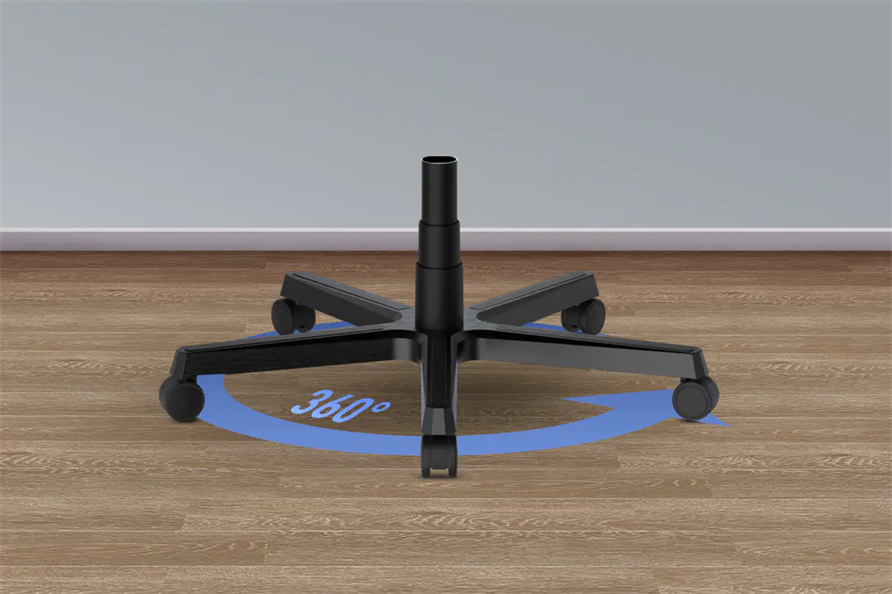 Multiple Color Options
There are a wide variety of color schemes available, so you may pick the one that best suits your personal taste and the atmosphere you prefer to create while working or playing. Find the perfect style here, whether you prefer cool, charming, or any other style.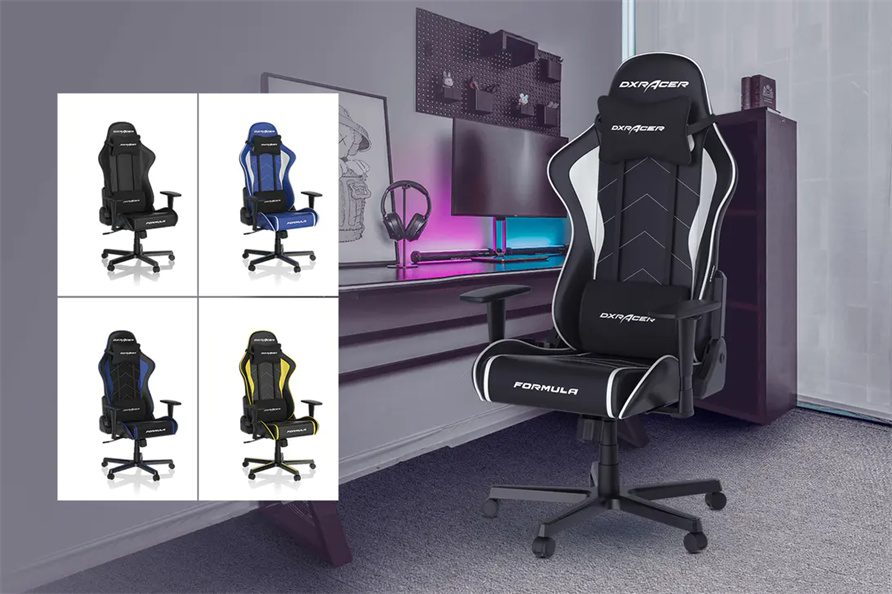 Conclusion
Overall, if you desire a luxury sitting experience, this may be your best option. The Formula Series, which launched in November, is on sale for $349 during the Black Friday promotion. Don't hesitate to add it to your shopping cart.