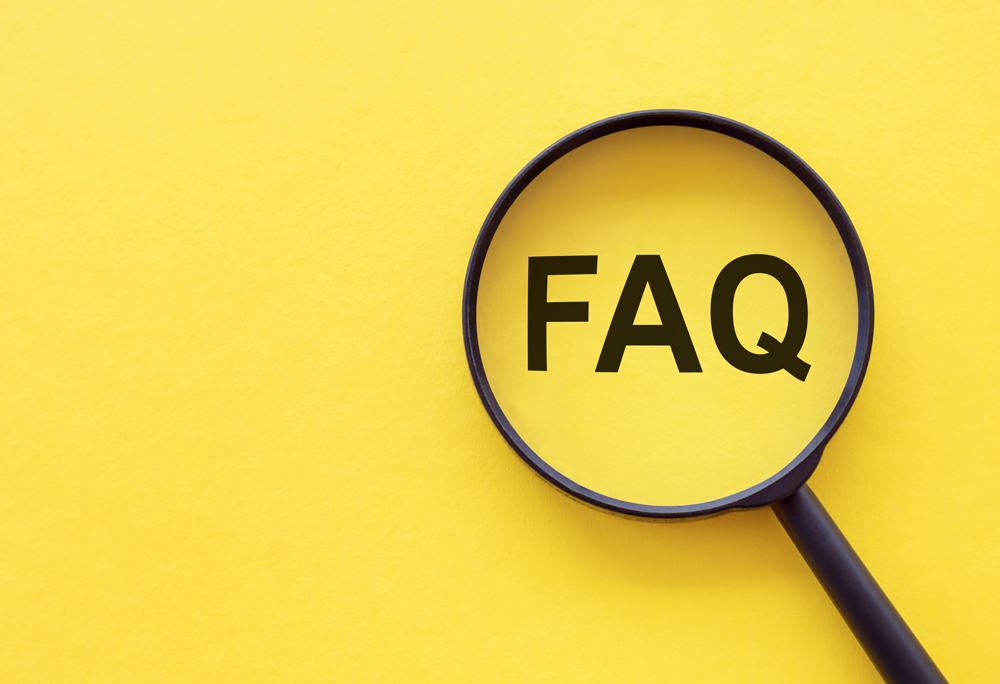 1. Is the Gaming Chair Safe?
1) Only a handful of businesses in the world can independently produce gaming chairs that meet FIA standards. DXRacer is among these manufacturers. All parts of our chair have been rigorously tested to ensure they exceed all applicable international standards. Notably, our hydraulics have obtained certification from SGS and have passed the rigorous BIFMA standards.
2) Each DXRacer chair with the new multi-function tilt mechanism also includes a complimentary, simple-to-assemble steel plate for added protection. The hand protective covers for anti-pinch purposes safeguard your fingers from potential harm. You can enjoy your gaming sessions without any concerns about the safety and protection of your chair.
2.
Will the Leatherette Eventually Crack or Peel?
1) As the industry leader, we are committed to utilizing premium and eco-friendly upholstery materials that surpass industry standards for extended durability and ultimate comfort. Unlike other chairs that are prone to cracking or peeling, DXRacer leatherette is uneasy to crack or wrinkle even after prolonged use in the same environment and frequency. This makes it a reliable choice for users who value longevity and want a chair that can withstand the test of time.
2) There's no denying that wear and tear is unavoidable. Over time, it will naturally age and show signs of use. However, the good news is that with proper care and maintenance, you can extend the lifespan of your leatherette goods and keep them looking their best for years to come.
3.
How to Fix a Squeaky Chair?
1) It is essential to note that DXRacer gaming chairs are designed and tested to withstand long-term use. We choose all-steel frames for our chairs. So, if you've followed the instructions and properly installed and tightened the screws, there shouldn't be any rattling or loose parts.
2) If you're facing this problem with a new chair, it's advisable to double-check that all the parts are installed correctly. Ensure all the fastening screws are tightened properly. Sometimes, a simple adjustment can solve the issue. On the other hand, if you're dealing with an older chair, it's essential to regularly inspect the nuts, bolts, screws and parts. The parts can become loose due to normal wear and tear over time. By frequently checking and tightening them, you may prevent any possible issues. If these solutions don't work, don't hesitate to reach out to our after-sales customer service. At DXRacer, some experienced professionals can provide you with further diagnostic advice and possible solutions.
4.
What Should I Do If the Armrest Surface Begins to Crack?
1) DXRacer adjustable armrests have undergone a rigorous Armrest Durability Test for 60,000 cycles. They have proven their mettle, showing no signs of cracking or any other issues that could compromise their functionality.
2) If such a situation occurs, don't worry. DXRacer provides up to 5-year warranty service for you. If your chair is within the warranty period, you can log in to your account and click the button "After-Sales" on the lower right side of your order. Then fill out the form to tell us the details. If your chair is out of the warranty period, you can visit our Contact DXRacer Page to fill out the form. DXRacer will ship your replacement parts for free.
5.
Is the Hydraulics Safe? Will Chair Explosion Happen?
1) In accordance to the BIFMA standards certified by SGS, our Class 4 hydraulics provides maximum safety and easier height adjustability for optimal ergonomic support. Our hydraulics passed the HydrauIics Durability Test conducted by DXRacer Lab (A 269 lbs weight is placed onto the seat. The hydraulics is rotated clockwise and counterclockwise for a total of 120,000 cycles). We have yet to encounter any unexpected explosions—a testament to the quality and safety of our merchandise.
2) If anything seems wrong, it is advisable to suspend usage or promptly replace the hydraulics to prevent any potential safety hazards.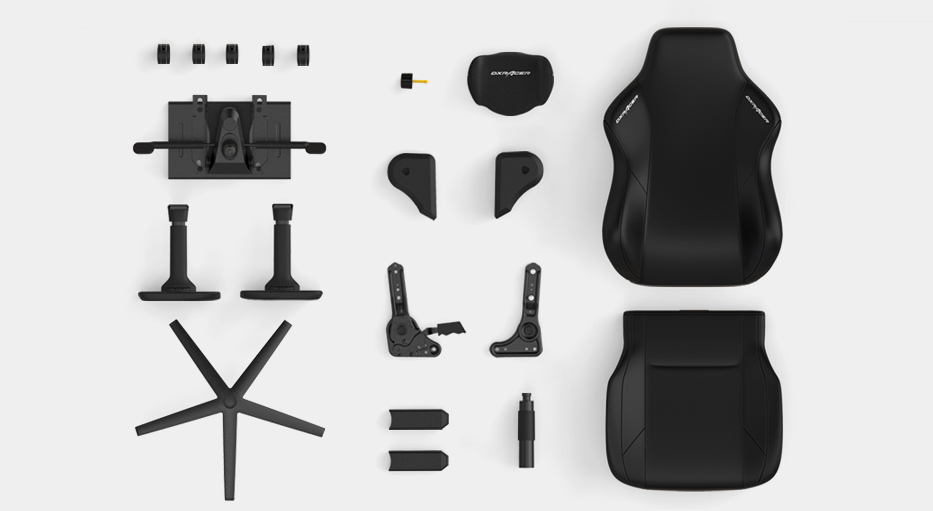 6.
Is the Frame Durable? Will It Break?
1)DXRacer frame is built with steel tubes (1.5 mm-thick walls) and flexible elastic belts so you'll be safe and more comfortable than ever before. Our frame passed the Frame Durability Test conducted by DXRacer Lab (A 240 lbs weight is placed on the center Of the seat. A force of 445 N is repeatedly applied to the backrest for 120,000 cycles. 10~30 cycles per minute is the average rate). By subjecting our frame to such a demanding test, we can confidently assure our customers that it is built to last.
2) Unfortunately, if the frame breaks, all you need to do is log in to your account, and click the button "After-Sales" on the lower right side of your order. Or to our Contact DXRacer Page and fill out a quick form.
7.
Is the Foam Firm? Will It Be Easy to Lose Its Shape?
1) DXRacer has achieved a fully automated production line as a result of its adherence to the standards of raw material formulation ratio and foam hardness for vehicle seats over a couple of years. We mix materials A and B in the industrial mixer, and once they are well mixed, the robotic arm will automatically put the resulting mixture into the mold. It is then heated and shaped in a mold under precise timing instructions. Take the foam out and allow it to be compressed. Before being packaged, the foam goes through a chemical process and should be allowed to rest for three days.
2) DXRacer cold-cure foam is a medium-firm foam that provides the perfect balance of softness and firmness to fulfill the comfort needs of the great majority of our users without sacrificing comfort. Even after years of usage, DXRacer cold-cured foam maintains its shape and stiffness, and your back and shoulders will be perfectly supported. As soon as you sit on the DXRacer chair, you will know how healthy and comfy it is.
8. Is It Safe to Recline the Back of the Gaming Chair by 135°?
1) Scientific research shows that the angle of 135 degrees is considered a safe recline angle for gaming chairs in the world. According to numerous DXRacer Lab studies and tests, if the recline angle is above 135 degrees, the user will be at risk of falling.
2) DXRacer gaming chair offers a reclining angle of 90 to 135 degrees to accommodate users' sitting posture preferences (90°for Gaming or Working/135° for Relaxing). It's ideal to enable the rocking mode for those times when you want to unwind, watch TV or take a nap.
9. Do the Casters Move Smoothly and Quietly?
1) Our reinforced wheelbase is built with unparalleled strength and durability to ensure our users are free from safety hazards. Our casters passed the Caster Durability Test conducted by DXRacer Lab (Casters are swiveled back and forth for 2,000 cycles in a space with obstacles and 98,000 cycles without obstacles). The PU-coated casters are quieter and provide a better swiveling experience across any surface.
2) If your casters break during the warranty term, DXRacer will send you a new set of five casters at no cost to you. You can also purchase them separately from our official website if your chair is out of the warranty term.
10.
Is the Chair Cover Easy to Assemble and Maintain?
1) DXRacer innovative chair covers offer an edge-to-edge fit that is so precise. You'll be amazed at how seamlessly it blends with your chair. They are made from high-quality fabrics that are durable and easy to assemble. Each chair cover set includes two separate pieces, one for the back and the other for the seat base. Simple assembly and disassembly in approximately 3 minutes.
2) You can effortlessly clean your chair cover by throwing it in the washing machine. No more deep worries about the occasional spill. Experience Day 1 feels every day.